Workers Compensation Tracking Software
Workers' Compensation Tracking Software from Recordables provides comprehensive reporting, tracking and analysis through our TrackComp application which provides start to finish injury claims management. TrackComp offers comprehensive injury claims management from incident reporting through completion.
Workers Compensation Tracking Software from Recordables
For more than 25 years TrackComp has been a trusted workers compensation tracking software solution for helping organizations manage workers compensation claims. TrackComp benefits include:
Report Workers Comp Incidents from Anywhere: The Recordables' workers compensation software incident Portal provides a user-friendly way to enter an incident report from anywhere using any device. A customized workers' comp incident form tailored to your organization can be completed in under 30 seconds and automatically routed to the appropriate claims manager or adjuster for review.
Collaborative workers comp software: After an original incident is reported, safety professionals and field users can add pictures, videos, medical records and supplemental information to an incident or claim.
Clear, comprehensive reporting of workers comp claims: See a holistic view of financial data based upon individuals, locations, policies and other data points, providing a clear picture of payments and losses.
Claims Management Dashboards-provides access to all content associated with a claim from within the workers compensation software app.
Automated reporting of Lost Time Days and Work Restricted Activity from workers comp claims.
Automated reporting of restrictions organized by category.
Reporting for near misses and repeaters  as well as claims.
Role based security allows adding or removing reporting fields for specific users and roles.
Predictive Analytics: Using  TrackAnalysis you can leverage modeling, patterns, and trends of workers.
compensation claims activity. TrackAnalysis identifies risk, patterns and makes recommendations through analysis of past data, allowing for better decision making.
Link workers compensation claims between programs to easily connect multiple claim types to different injuries.
Track policy limits with alerts when approaching limits.
Interactive diary notes provides users with additional places for notes along with alerts, reminders and trigger notifications.
Create customized workers compensation software reports to clearly understand all data related to claims. Reports can be exported in 15 different formats as well as e-mail and can be scheduled.
Check writing module available for disbursements directly from TrackComp workers comp software.
Section 111 Medicare / Medicaid reporting is also available as an option.
Workers Compensation Claims Software
Workers compensation claims software from Recordables is used to organize, track, and monitor claims providing the ability to oversee the full life cycle of claims. With TrackComp workers comp software provides:
Workers comp case management screens to manage cases from start to completion.
Work status screens to manage return to work programs.
First aid and report only screens to manage minor workers compensation incidents.
Interacts with various bill review programs.
Medical surveillance module available upon request.
Access to Performability, a return to work form which provides categories of options to ensure a common understanding for treatment.
Comprehensive Workers Compensation Case Management Software
As a comprehensive workers compensation case management software,  TrackComp helps you efficiently manage workers compensation cases, including opening a new workers compensation case, monitoring case progress, adding notes, linking to other claims, overseeing costs, as well as monitoring patterns for claims to prevent future cases from occurring. TrackComp also serves as an OSHA claims management software.
Workers compensation app
The Recordables incident portal serves as a workers compensation app, making it possible to start, update, and file a claim on a mobile phone or tablet. Claims can be started remotely, and automatically routed to appropriate users for review and processing.
Workers Comp Predictive Analysis
Using predictive analytics, TrackComp can anticipate workers comp leave based upon prior activity that leverages Recordables risk prediction algorithms. This makes it possible to reduce risk by identifying and predicting workers compensation claims before they occur.
Workers Comp Trend Analysis
TrackComp provides you with a clear understanding of Workers Comp claims across your organization through comprehensive tracking of all leave requests. Easily monitor and track all Workers Comp claims in a single, unified system and identify trends in Workers Compensation claims.
Safety Tracking Software
TrackComp goes beyond Workers Comp tracking and serves as an effective, customizable, and easy to implement safety tracking software. It provides an effective safety tracking software for small business and large organizations, providing options for incident reporting, management, tracking, and analysis. Contact Recordables for a demonstration of this comprehensive Environment Health and Safety (EHS) Software.
 Occupational Health Manager Software
As an Occupational Health Case Management Software, organizations can depend on TrackComp to provide simple reporting, easy to understand reports, and comprehensive analysis of Workers Comp and other claims that impact your business or organization.
(312) 961-7894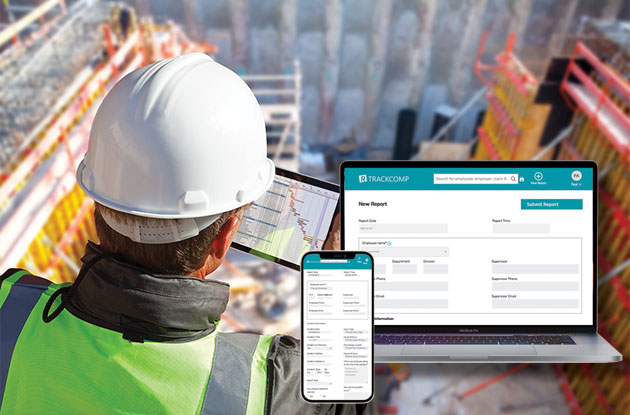 Report workers comp incidents from anywhere
The Recordables' workers comp tracking software incident portal provides a user-friendly way to enter an incident report from anywhere using any device. A customized workers comp incident form tailored to your organization can be completed in under 30 seconds and automatically routed to the appropriate claims manager and adjuster for review.
Your workers comp software data is secure
All Recordables workers comp tracking software applications meet or exceed established standards for network security and regulatory compliance. Learn more about our network security.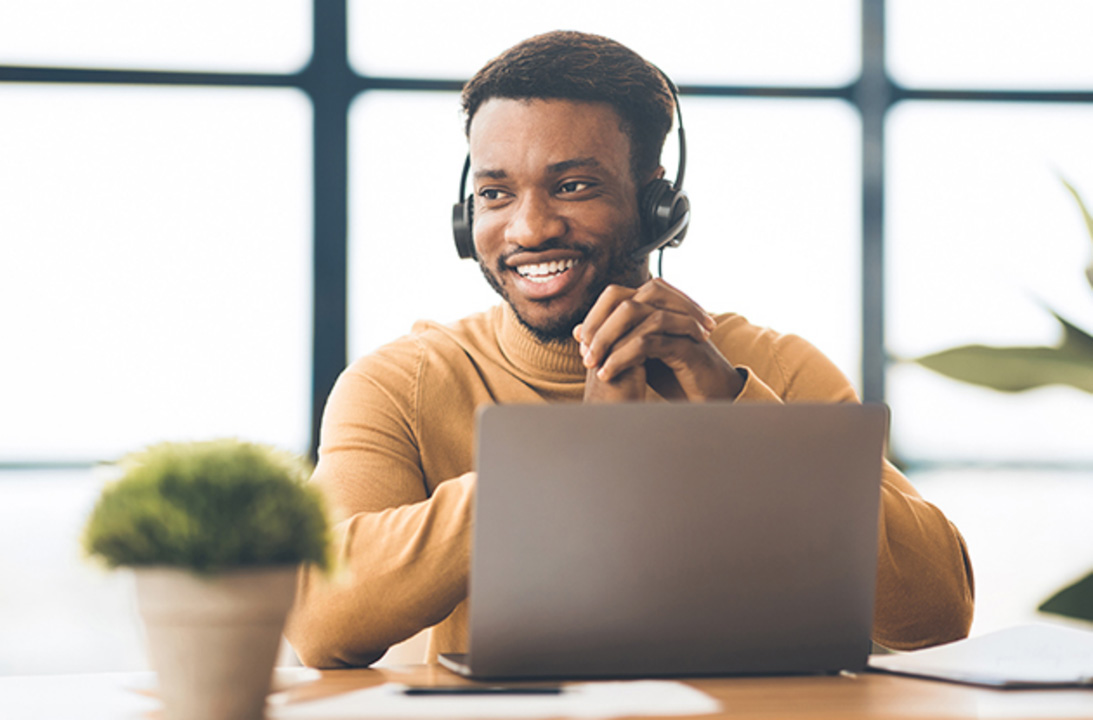 "Recordables TrackComp made the difference for us."
A. Smith